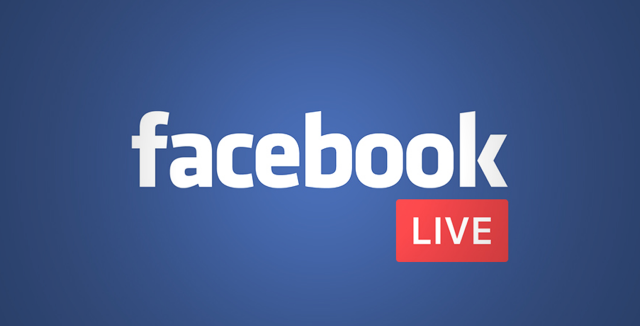 Facebook Live radio is a platform on Facebook that allows you to broadcast and share live radio online directly to Facebook. This will always enable you to share with anyone who can join in the conversation with a live written feed.
How to use the Facebook Live Radio
Using Facebook live Radio is very easy. And to use this, it is advisable users must use OBS (Open Broadcaster Software).
User must install the open broadcaster software on their system or laptop.
You must have an active Facebook page for your radio station.
Your internet connection must be steady with no interruption, because you will be streaming video and audio, that is why your internet connection must be steady.
As soon as you are able to achieve all this then you are on your way to set up your Facebook Live Radio.
Setting up OBS for Streaming – Facebook Live Radio
As soon as you have installed it, a default view will be presented. You can now create a scene to start adding your webcams and audio inputs.
A scene is represents as different collection of your video and audio. You could also create multiple scenes for different angle and audio inputs. But for this purpose you will have to create just one scene for your broadcast.
You will have to add a video feed (your webcam) and the output from the mixing desk where you have a few microphones and a music source.
Your First Scene can be Created by Adding Source
You will have to tap the + button in the source box, once you have done that a list will be presented with a list of options for you to pick from and select video capture device.
After that you will have to name the device the name you desire, click on Ok and select your video device from the drop down list and tap Ok.
The webcam will be added to the video space then you will have to resize the video and position.
After that you will have to tap on the + button and then tap Audio input capture.
Another page will load where you will be asked to choose the audio device you wish to use.
This could well be built in mic or external mic from a mixer. You can now tap ok to add it to the scene.
You can now fuse in some personality into your video, add your station's logo in image source from the menu.
Once you have followed this steps you can now go to your Facebook and start your live video set up.
Creating Live Video on your Facebook Page – Facebook Live Radio
Creating live video for your Facebook page is very easy to do. All you just need to do is to;
Log in to your Facebook page and choose publishing tools at the top navigation bar in the left menu, tap on where you have the video library option in the video section.
You can now tap +live button in the top right corner to start setting up your video. Two different kind of options will appear which are single field and separate field, since you are OBS copy the text inside the stream key box under separate fields.
Note; the link copied here can only be used for this live video. And you will be able to connect to friends and they can watch the live video.